We pride ourselves on staying on the cutting edge of hearing healthcare and great patient communication. Each of our staff members is motivated to achieve the best results for our patients in a calming and comfortable setting.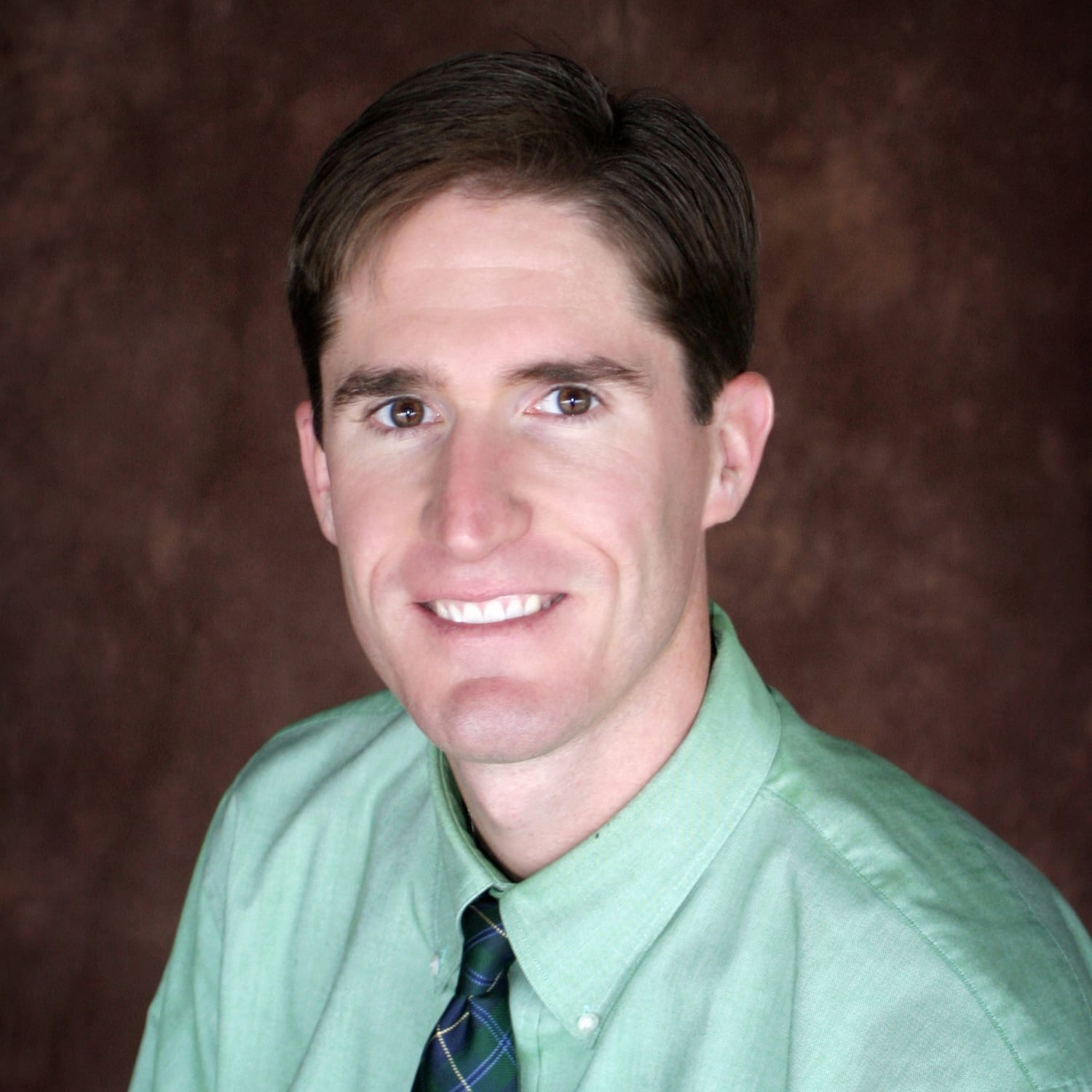 Ryan Hamilton, Au.D.
Owner, Doctor of Audiology
My interest in the field of audiology stems from my love of music. As a guitarist and pianist, I became curious about the process of sound in the human ear. This ultimately led to a desire to help those affected by hearing impairment. Advantage Audiology and Hearing Center was founded in 2009 to re-establish connections to life.
I have a doctorate degree in audiology and have over twenty years of experience in the field. I utilize an individualized process to meet every client's unique needs. Through continuing education, I am able to incorporate the latest cutting edge technologies and fitting philosophies into your hearing aid fitting. This insures that you receive the most benefit from your technology. You can be sure that you will be seen in a timely manner and will never feel rushed or pressured.
My wife Abby, our four children and I live in a home on Main Street a couple doors from Gaylord's new city hall. Our office happens to be directly across the street from the home I was brought to after being born, so I truly feel that I have roots in Northern Michigan. I am excited to have the opportunity to serve another great community in Grayling, and hope to be here for years to come!
Education:
Bachelor of Science, Communication Disorders, Central Michigan University, Mt. Pleasant, MI
Master of Arts, Audiology, The University of Akron, Akron, OH
Doctor of Audiology, A.T. Still University, Mesa, AZ
Friendly, Reliable Hearing Care
Rather than trying to appeal to the masses, we prefer to develop long-term, one-on-one relationships.  We provide personal care to each of our patients, stressing prevention, and help them to avoid problems before they occur. That's why our patients return to us regularly.
Patient satisfaction is the principal reason why our practice and patient family has grown over the years.  In fact, that is why 95% of our new patients are referrals from existing patients.  Providing the care and service that engenders this trust is the foundation of our practice.
Patient-Focused
We want to know all about you and are committed to you and your experience on your path to better hearing.
Technology Forward
The technology available to the hearing impaired has changed dramatically over the past few years.  But the technology is only as good as the person who fits you.
Budget Friendly
We will work to make sure that your journey to better hearing stays well within the budget you've set for that journey.
A Note from Our Doctor
"Choosing any healthcare professional is one of the most important decisions you can make.  We hope you decide to choose us. We pride ourselves on being a very patient-centered practice. We always take the time to listen to you so we can better understand the day-to-day challenges you are facing as a result of hearing difficulties. We use this information to provide a plan that is custom-tailored to meet each individual's needs and expectations. We find that this is the best way to develop treatment goals and intervention strategies that are both relevant and achievable."
Dr. Hamilton
306 State Street
Grayling, MI 49738
321 E Main Street
Gaylord, MI 49735